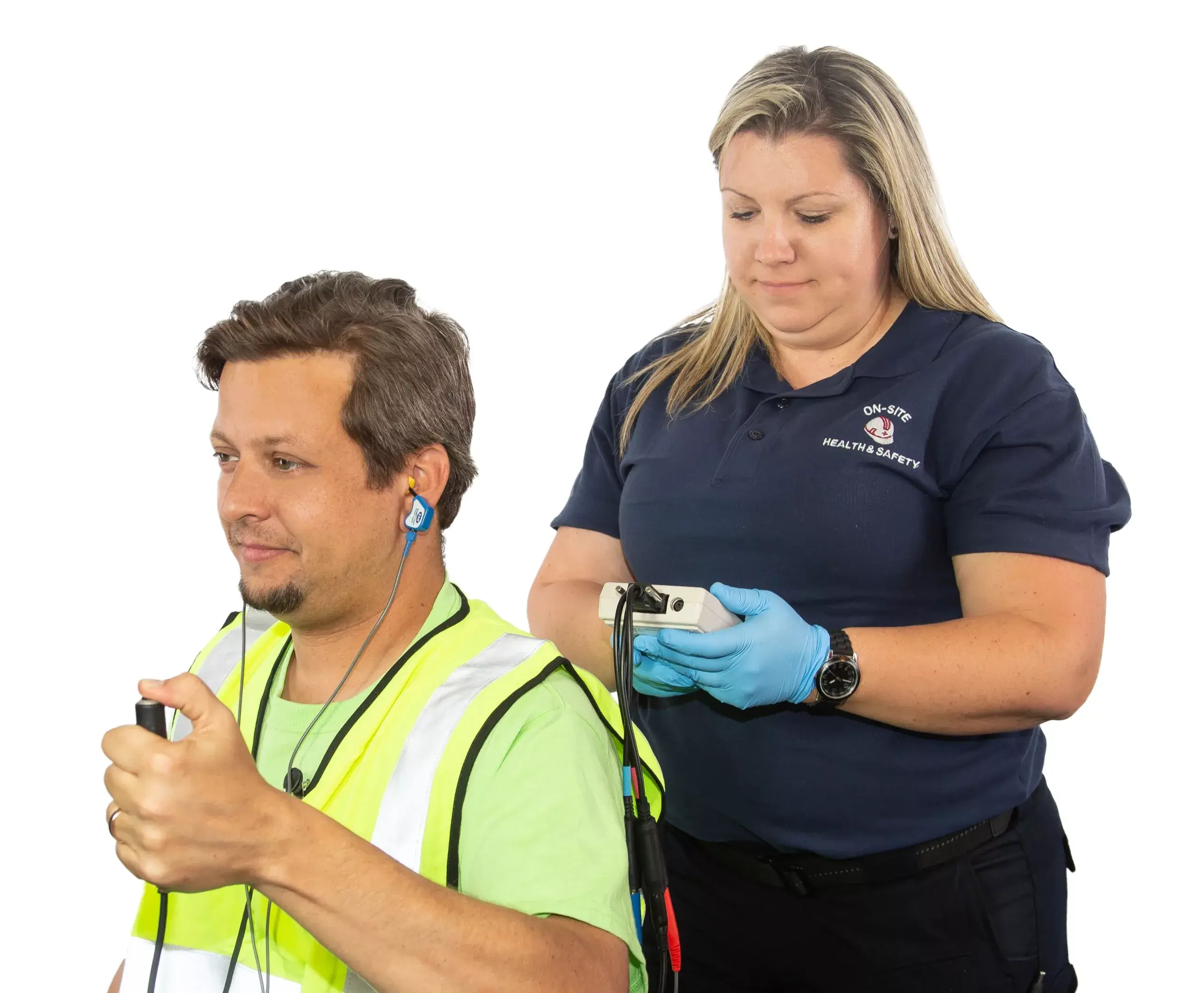 Audiometry
Certain employers are required to implement a hearing conservation program for workers exposed to elevated noise levels. Hearing conservation programs require employers to measure noise levels and provide free annual hearing exams, hearing protection, and training. When working to ensure adherence to OSHA regulations on your job sites, the use of external resources keeps company time and cost burdens low.
Our mobile technicians come directly to your worksite and provide testing tailored specifically to your company's needs.
Hearing tests are performed with a portable audiometer, and meet OSHA requirements for hearing conservation programs. Each ear is tested at 500, 1000, 2000, 3000, 4000, 6000, and 8000 Hz.
Technicians who perform audiometric tests must be responsible to an Audiologist or Physician.
Program includes:
Audiogram

Training

Quiz

Documentation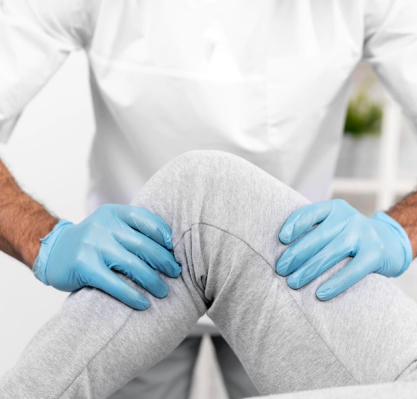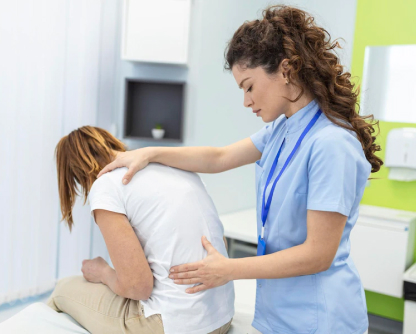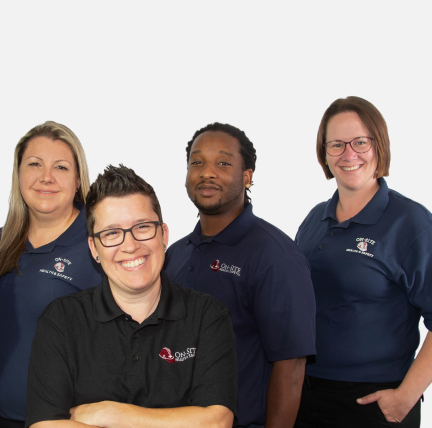 24-Hour First Aid Response
With the simple click of the button below (and at no cost or obligation),
complete our protocol registration form to let us know exactly what services
your company needs, and what protocols you wish to have followed. Get dialed
in today and be ready, should the need arise, to receive our industry-leading,
24-Hour mobile first aid response.
Get Started Today
For over twenty years and counting, On-Site Health & Safety's industry-leading services have set the bar regarding 24-hour mobile response.