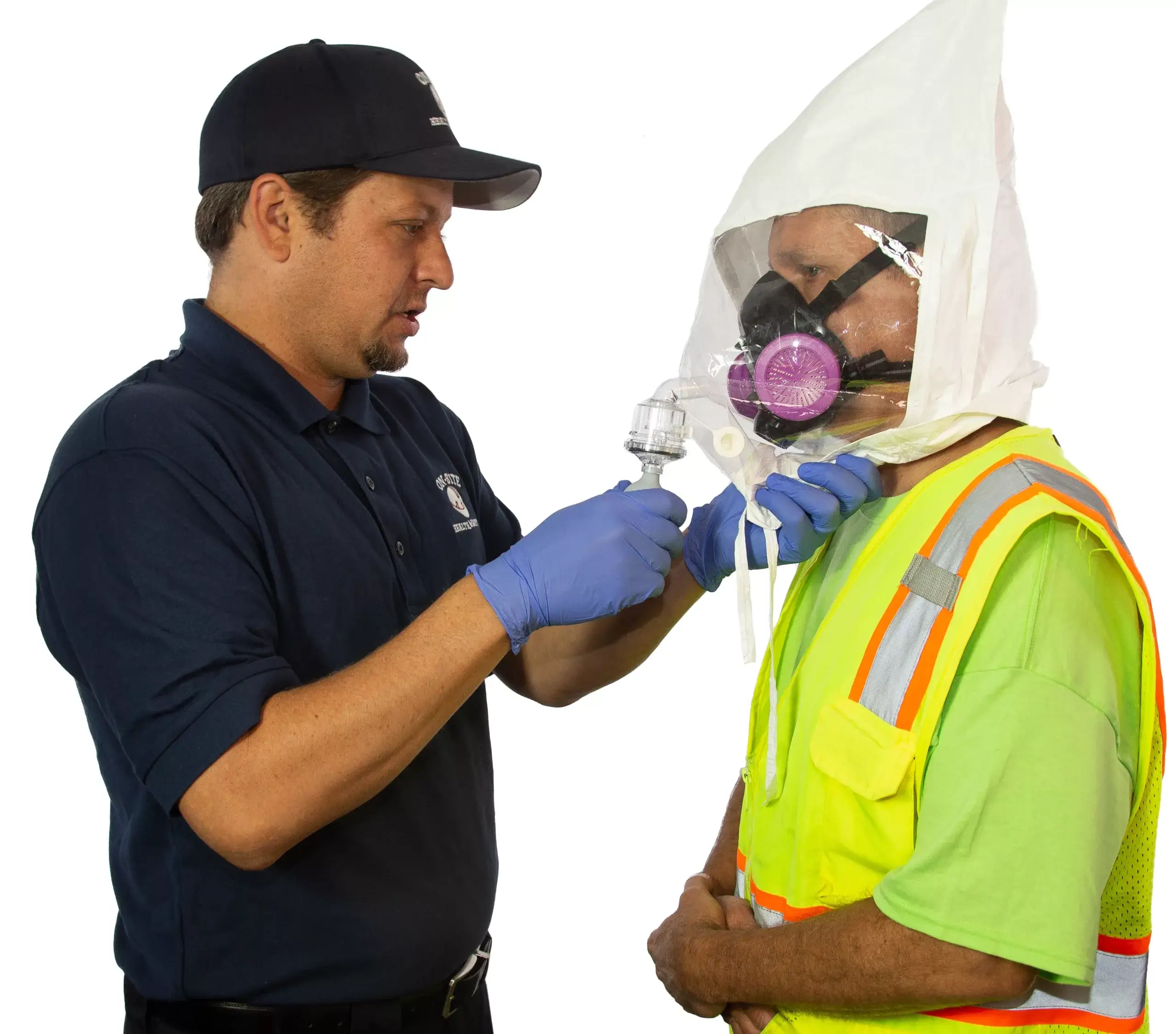 Respiratory Services
Qualitative:
Using a hood and bitter solution to confirm proper respirator size and fit.
Quantitative:
Fit test using Portacount equipment for any tight-fitting face piece respirator.
Includes:
Medical Questionnaire
Vital Signs
Pulmonary Function Test
Qualitative/Quantitative Fits
Respirator Training
Documentation
Using a portable spirometer, we test for lung capacity (PFT) before employees are fit tested.
For over twenty years and counting, On-Site Health & Safety's industry-leading services have set the bar regarding 24-hour mobile response.