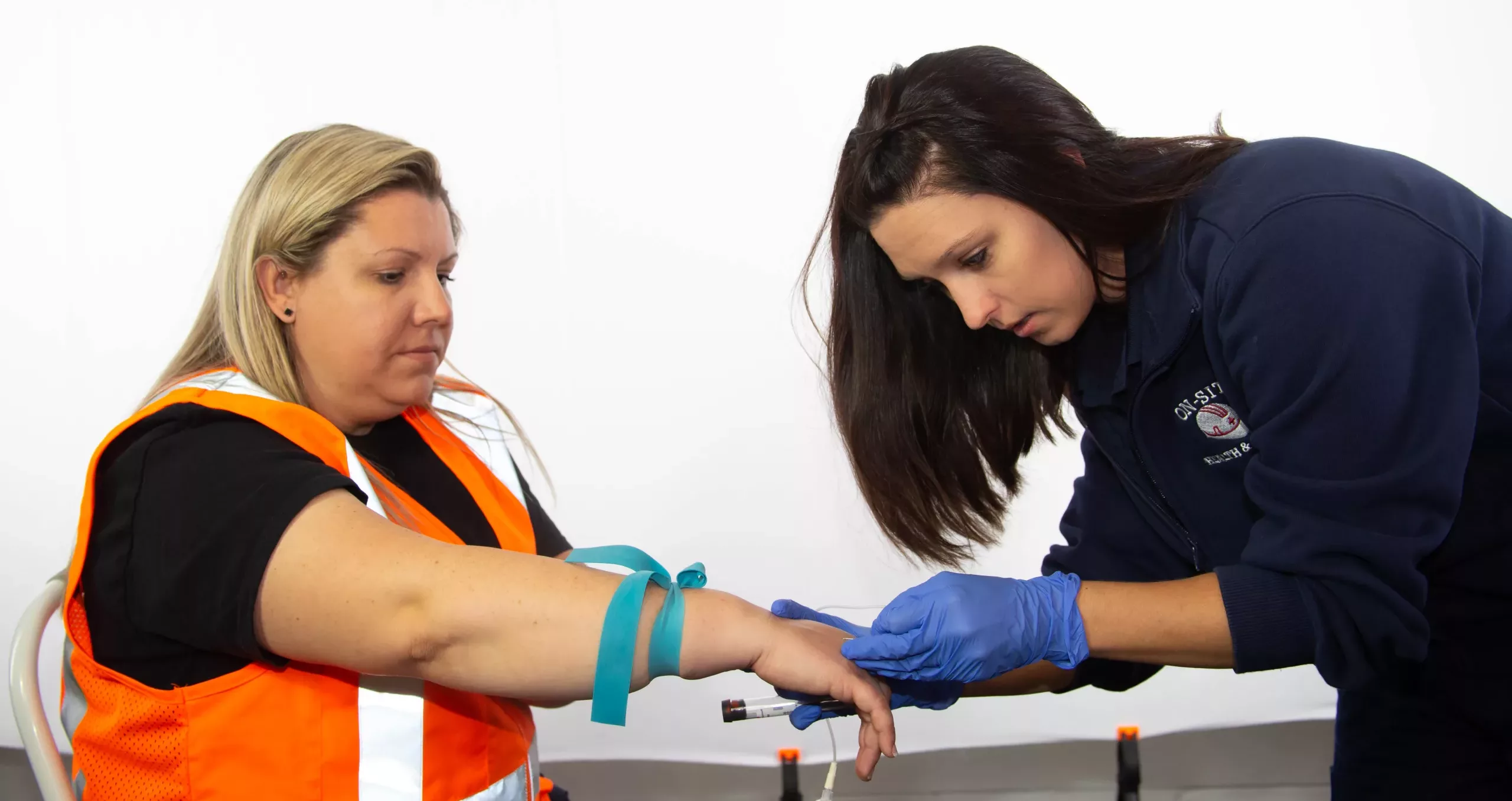 HEALTH CARE
The threat of occupational lead exposure in the workplace has existed for as long as people have been working in the construction industry. 
According to the London-based International Lead Association, lead exposure dates back to 4000 B.C. among Egyptians during construction. The Romans followed suit, using lead to construct aqueducts, tank linings, water pipes, and even cooking pots! Scientists eventually discovered ways to use lead in ancient cosmetics, glazes, paints and pigments. 
Still no one knew about the adverse effects of prolonged exposure to lead on health including neurological and reproductive health.
Today, lead remains a valuable, yet hazardous metal in the manufacturing and construction industry. Although the potential health consequences are well-established, many construction workers are still not as well protected as they should be.
OSHA estimates that 838,000 workers in construction and a further 804,000 workers in general industry are at risk of being exposed to lead. The severity of the adverse effects of lead exposure to health varies, depending on exposure levels and duration. 
Tasks That May Expose Workers To Lead 
Lead in many construction sites will particularly be found in demolition, removal, salvage, renovation, encapsulating, and clean-up. If workers are not properly protected, exposure to lead can pose a serious health risk to them. Even low-level exposure to lead accumulates with time and may lead to serious health problems. Exposure can take place in a number of ways: workers can inhale lead fumes or dust, ingest lead through contaminated hands or collect lead on skin, clothes, hair, tools and vehicles and consequently carry it home with them. 
The following tasks are considered trigger tasks as they can expose employees to extreme amounts of lead. Tasks such as: painting, building renovation, plumbing, soldering, demolition and bridge work. Others include battery manufacturing, radiator repair, and ceramic work.
How To Protect Workers
To avoid and protect against lead exposure, OSHA provides guidelines as follows: 
Employers must post well illuminated signs in each work area where the Permitted Exposure Limit (PEL) is exceeded (29 CFR Part 1926.62(m)). These signs must be cleaned as necessary to ensure legibility.

Employers should provide workers with PPE such as gloves and approved respirators and train them how to correctly use them. 

Workers should wash hands and face before eating and after work. 

Workers must never enter eating areas wearing PPE. 

Workers must never take home from work clothes and shoes worn during lead exposure. 

Employees must ensure clothing is laundered daily using proper cleaning methods.

Employers are required to train their workers to be alert to symptoms of lead exposure, such as severe headache, abdominal pain and loss of motor coordination.
How To Test For Lead Exposure
Employers must follow several other requirements from OSHA if their workers are exposed to lead. They must test workplace air for lead and test blood-lead levels in workers. OSHA has capped the lead standard for permissible exposure PEL at 50 micrograms per cubic meter (30μg/m3) for construction sites (29 CFR 1910.1025).
How On-Site Health & Safety Can Help You
On-Site Health & Safety offers a wide variety of services that can help employers adhere to Lead Exposure In The Workplace and OSHA Guidelines. Services include lead awareness training, blood draws to test for blood lead levels for baseline measurements, and biological monitoring programs. Additionally
On-Site offers respiratory services to help prevent airborne lead exposure. 
All of these services are performed directly at your jobsite and are available 24 hours a day, 7 days a week. For more information on these services visit onsitehealthandsafety.com
For over twenty years and counting, On-Site Health & Safety's industry-leading services have set the bar regarding 24-hour mobile response.